Copyright © Dr. Stephen G. Payne
All rights reserved.
Leadership Strategies LLC
140 Hunt Drive
Princeton, NJ
08540

1-800-LEADERX | +1-609-921-3399

LEADERSHIP
GROWTH!





"With you I have found a groundswell of ideas. I didn't fully appreciate in the past what it takes to learn as quickly as the business is changing. Working from my New E I've really felt the effect of working from my own truth and seeing the power it gives me to move the team from place to place. It's my inner core that gets me helping people to change."
Barbara, Managing Director
Private Equity Bank

"The last couple of weeks in particular have revealed just how rewarding and effective leading from with New E can be. It has caused me to think greatly about the power that I wield as a leader and how my actions can affect people in positive ways. I have much to learn, but I know with your continued guidance I will reach my potential."
Nick, Vice President
Professional Services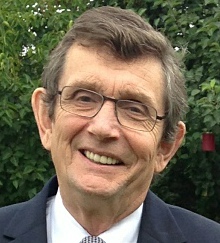 Whether coaching CEOs or speaking to groups of managers, young people, or the disadvantaged, Stephen sparks deep motivational forces that illuminate new paths to leadership success for the individual and the organization.
New E combines two fundamental elements essential to bringing about transformational change.
The first unlocks the enormous spiritual and mental potential that lies hidden in the hearts and minds at the inner core of leaders. The second is the ability to use that potential in practical ways to accomplish great results through a team.
As a speaker, Stephen is more than the sum of his parts: brilliant businessman, results-producing engineer, uplifting preacher, and disarming host.
In true synergistic fashion, a meeting with Payne helps groups more than they dare imagine. Listeners walk away knowing that they have been in the company of someone who intimately understands the triumphs and travails of the lonely aerie we call leadership.
Dr. Stephen G. Payne is the creator of New E, a New E practitioner and New E Guide.
A former CEO, he has 20 years of guiding leaders to discover their true leadership potential and create fantastic results for themselves and the rest of their team.